Serious Business Law Litigators in Farmington Hills, MI
As an entrepreneur, you deserve to focus on chasing your dreams and growing a successful business. To do that, however, you can't always go it alone—whether you're setting up a new business or facing a thicket of contract disputes, employment law issues, or regulatory compliance matters. Business and commercial law is complex, and without the time or expertise to effectively navigate these waters, your American Dream could be on the line.
The Rubinstein Law Firm's business and commercial law services can help you develop the correct company structure for success. With help from our advisors, you can confidently maximize the effectiveness of your business practices. As a lifelong Michigan resident, attorney Jan Jeffrey Rubinstein has a vested personal interest in developing the community around metro Detroit and proudly represents businesses on numerous commercial law matters.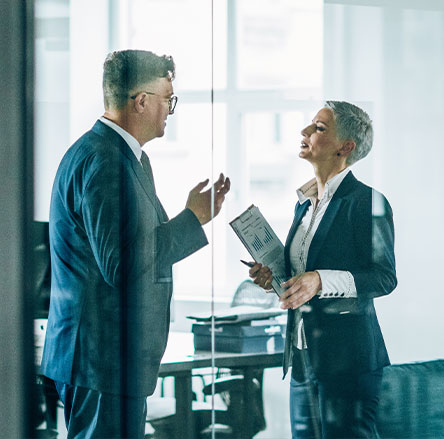 Why Michigan Requires Litigation Experience
Businesses, particularly small businesses, need an attorney by their side who can handle complex litigation matters. We offer a broad spectrum of legal services for the establishment and operation of your company. The Rubinstein Law Firm is a full-service business law firm that can handle everything from consultation to litigation in court if the need arises. Small business owners tend to have a lot on their plate. Our attorneys can help by effectively handling litigation matters, allowing you to focus on your business.
At The Rubinstein Law Firm, we leverage our legal knowledge to help businesses with:
Breach of contract issues
Vendor payments
Employees departing and non-compete violations
Contract interference
Business & Commercial Law FAQs
Is a non-compete agreement enforceable in Michigan?
Yes, non-compete agreements are generally enforceable in Michigan, but they must meet certain requirements to be valid. They must be reasonable in scope, duration, and geographic area, and must be supported by a legitimate business interest. This means the restrictions are necessary to protect your legitimate business interests, such as trade secrets or confidential information
Consult with us to make sure that the non-compete agreement that you attach to employment offers is legally enforceable in the state of Michigan. If you need legal representation to defend a non-compete agreement's validity, The Rubinstein Law Firm is here for you.
Why is it important to seek legal advice when starting a new business?
One of the most crucial times for a business is its formation. Legal advice from a knowledgeable business firm can make a critical difference at the start of your venture. Alone, you run the risk of passing the optimal legal structuring for your company and choosing an ill-fitting strategy that hinders your company's success.
Do I need a lawyer to start a marijuana business in Michigan?
Entrepreneurs taking advantage of the commercial marijuana industry in Michigan need substantial legal expertise in their corner for business establishment and licensing concerns. We are leaders in the legal field in this aspect, helping business owners navigate the concerns around a new, exciting, and ever-evolving industry.