Compassionate Family Law Representation in Farmington Hills, MI
The decision to file for divorce is never easy—and often, the legal process can feel as overwhelming as the emotional one. However, the end of a marriage can also be a time to start fresh and begin writing the new chapter of your life the way you deserve. To bring that end goal closer, you need a knowledgeable and understanding attorney on your side to guide you thoughtfully through the divorce proceedings.
The Rubinstein Law Firm is ever-ready to fight for your brightest future. Our family lawyers understand that these situations, whether contested or uncontested, can put a major strain on you and your family relationships. That's why we make ourselves available to our clients, emphasizing constant communication. We believe in providing you with all the information necessary to help you feel comfortable and make decisions confidently.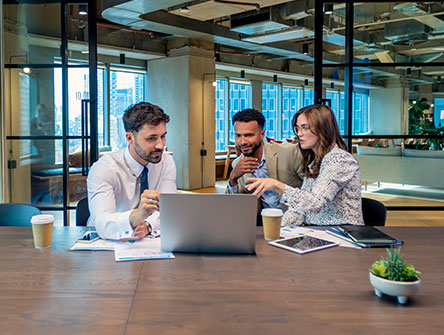 Agile Legal Representation for Divorce Cases
Divorce is more than just the end of a relationship—it's also a legal agreement to divide assets, agree on parenting time, and determine support arrangements.
As a seasoned law firm in the metro Detroit area, The Rubinstein Law Firm can help you with all the elements required in your case, including:
Fair marital property division, including high-asset items
Child custody
Child support
Spousal support in high net-worth situations
We understand how difficult these situations are. Not every family law matter requires an appearance in family court, but not all can be solved at the negotiation table. With The Rubinstein Law Firm, you'll have the experience by your side, no matter what turns your case takes.
Family Law FAQs
How long does a divorce take to finalize?
The length of time it takes to finalize a divorce varies depending on the complexity of the issues involved and the level of conflict between the parties. In general, a divorce can take anywhere from a few months to over a year to finalize.
We understand that a divorce is a major strain on our clients' lives and the lives of their children. While we cannot always promise that things will go quickly, we'll do anything in our power to ensure the process goes as smoothly as possible. We'll also keep lines of communication open at all times, answering or returning any phone calls promptly so you'll always know the status of your case.
Do I need to hire a divorce lawyer?
We always recommend hiring a professional who can put their problem-solving and litigation skills to work for you. In cases where divorces are contested (meaning you can't come to an agreement about the terms), a divorce attorney has the expertise to gather evidence, navigate complex procedures, and advocate for your best interests.
Even if you and your spouse do agree to terms (uncontested), it's still a good idea to hire an attorney to prepare and review your settlement agreement. This will ensure your time and money are well-spent and protected as you move forward.
What is the parent law in Michigan?
In Michigan, you are automatically considered the legal parent to a child if you:
Give birth to the child
Are legally married to the person who gives birth to the child, even if you are not the biological parent
If you are the biological father but you are not married to the person who gave birth to your child, you may need to establish legal paternity in order to gain custody rights. This can be done via court order or affidavit of parentage.
While judges in Michigan typically grant 50/50 custody to parents, the ultimate decision is based on what is in the best interests of the child. Factors such as the child's age, relationship with each parent, and the ability of each parent to provide for the child's needs are considered.