Effective Civil Litigation Lawyers in Farmington Hills, MI
When we're growing up, we're often told that life isn't fair. And while that's certainly true, that doesn't mean you're powerless to fight back against those who have seriously wronged you. Whether another person's actions (or failures to act) are affecting your livelihood, your reputation, or your physical safety, you deserve an ally to set things to rights.
Litigation isn't the preferred method of settling disputes for most people. Yet, in many cases, it's necessary. For nearly two decades, The Rubinstein Law Firm has been assisting clients with matters related to civil litigation. From our Farmington Hills office, we work with both individuals and businesses seeking a swift and effective resolution to their civil disputes.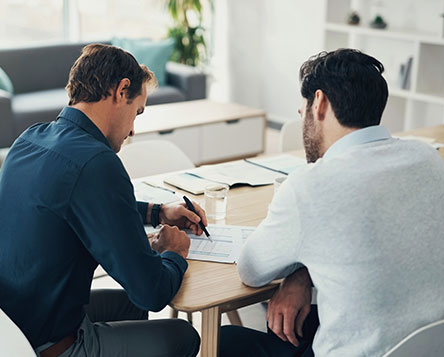 Our Comprehensive Civil Litigation Services
The Rubinstein Law Firm assists clients in the metro Detroit area and throughout Michigan. Litigation can be both costly and time-consuming. That's why it's imperative to have experienced counsel by your side that can simplify the process while aggressively fighting for your rights and interests.
We're your trusted, tenacious advocates for any civil litigation issue you may be facing, including:
Intentional torts
Employment discrimination
Defamation
Civil Litigation FAQs
What qualifies as employment discrimination?
Employment discrimination is unfair treatment, harassment, retaliation, or dismissal from your job on the basis of a certain aspect of your identity. Several areas fall under employment discrimination, including:
Race or national origin
Sex, including gender identity and sexual orientation
Age (if you are 40 or older)
Disability
Pregnancy
Genetic information (such as results of genetic testing or your family medical history)
If you feel you were fired or laid off for a reason other than what was given to you, you may have the basis for an employment discrimination case.
What is an example of an intentional tort?
An intentional tort is like negligence, but the accusing party (plaintiff) must show that the defendant intended to cause harm. When a wrongful act is committed against you intentionally, as opposed to being the result of negligence or accident, you may have an intentional tort case.
One example of an intentional tort is assault and battery. Other examples of intentional torts include false imprisonment, intentional infliction of emotional distress, trespass to land or personal property, and conversion (wrongful taking or use of someone else's property).
What is the legal meaning of defamation?
Defamation is a catch-all phrase that covers slander, libel, traducement, calumny, and vilification.
Libel is when someone writes an untruth that harmed you in a significant way; slander is when someone speaks an untruth that harmed you in a significant way. The harm must cause you financial issues or damage your reputation—it can't simply hurt your feelings.
Vilification is a public act or statement that provokes hatred or contempt against another person or group of people based on their race, gender, religion, or other protected personal details.