Trusted Debt Collection Attorneys in Farmington Hills, MI
Collecting on delinquent accounts can be a frustrating process. Sometimes it is possible to negotiate an acceptable agreement with a delinquent customer. However, there are other times when collections require tenacity and a firm hand, efforts that can prove too time-consuming for most businesses.
Attorney Jan Jeffrey Rubinstein is certified in the Fair Debt Collections Practices Act (FDCPA) and handles collections from both the creditor and consumer standpoint. We'll represent you beyond judgment, assisting with garnishment, liens, executions, and more. Whether you're seeking to collect payment or resolve the matter without accruing significant debt, we're here to help.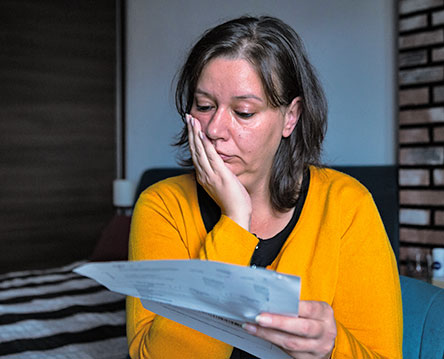 Your Partner in Revenue Collection
You deserve to be paid for the work you do, and rightly so. Revenues are the lifeblood of a business, and customers who have failed to honor their end of an agreement must be held responsible. The Rubinstein Law Firm understands the dynamics of collections, and we partner with businesses throughout Michigan to pursue debts to a satisfying conclusion.
Services we provide include:
Pre- and post-judgment collection proceedings
Consumer debt advocacy
Guidance for creditor decisions
Regulation compliance
Post-judgment enforcement
The Rubinstein Law Firm backs our collection services with the full resources of a business law firm highly skilled in litigation. We are more than comfortable representing you in court, but we also know the value of negotiation and working with the opposing counsel. Using our unfailing commitment to making our clients' problems our own, we pursue the optimal approach to each situation.
Debt Collection FAQs
How do I enforce a judgment in Michigan?
A judgment is the official result of a lawsuit, which will legally compel a debtor to pay the amount owed. Effectively enforcing the judgment requires strategic insight, creativity, and diligence. We can approach the situation in a number of ways:
Wage garnishments
Property liens
Property levies
Assignment orders
The Rubinstein Law Firm will be there from the beginning to the end of judgment proceedings. We will go through the discovery process, summary judgment, motions, and trial with an unfailing focus on getting you what is yours. As a result, we frequently succeed in obtaining our clients' installment payments, which we process and enforce until the obligation is fulfilled.
What is the meaning of consumer debt?
Consumer debt is any debt you as an individual incur for a personal, family, or household purpose. Common examples include student loans, home mortgages, credit card debts, and auto loans. In some situations, you may need legal help to deal with your obligations, such as:
Bankruptcy
Debt collection disputes
Debt settlement
Dealing with debt settlement scams
We work hard to defend consumers' rights to receive equitable transaction services with creditors. Whether your fully-paid-for property got repossessed or you have an unresolved dispute with a credit card company, we can advise you on the most effective way to pursue justice and put an advocacy plan into action.
How much credit should I extend a customer?
Learning the best ways to extend credit to your customers in compliance with the law can provide leverage for business growth. Legal advice on the implications of debt and credit business practices can also be a valuable tool to establish regulation compliance and optimal business methods. If you need advice about when and how to extend credit, contact The Rubinstein Law Firm today!