Experienced Real Estate Attorney in Farmington Hills, MI
Whether you are buying or selling, dealing with residential or commercial property, a real estate transaction is one of the most serious financial decisions you can make. Even seemingly straightforward deals can quickly become complicated, especially when other disputes arise, like evictions, redemption and/or abandonment, earnest money concerns, and quiet title actions. Without a qualified attorney, these legal issues can create huge financial and emotional stress.
Attorney Jan Jeffrey Rubinstein has been working with real estate clients since 2000. He is on the state bar and licensed to practice in Michigan, Florida, and Pennsylvania, and is knowledgeable about all aspects of real estate law in both states, as well as being a licensed real estate broker in Michigan. Our firm will identify any potential snags so all problems can be solved and transactions can close on time and without incident.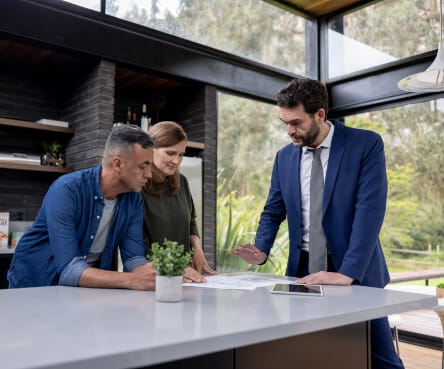 What Our Real Estate Law Firm Can Do For You
Our goal is to ensure that your business, investment property, or home purchase is as smooth a process as possible. The Rubinstein Law Firm can also draft or review all commercial and residential lease agreements to make sure the terms are acceptable. If necessary, we can negotiate more satisfactory terms, whether we are representing the buyer or seller.
Our real estate lawyers can investigate and confirm that:
All property improvements were permitted and made to code
You understand the benefits and obligations required of covenants, conditions, and restrictions (CCRs) of a condominium's homeowners association (HOA)
You are aware of any easements on the property
You are aware of the real property boundaries and that there are no fences, garages, or other outbuildings on your property
The property is zoned for you to make any improvements you desire
You understand all applicable zoning laws, land use regulations and requirements, and any environmental laws
Real Estate Law FAQs
What real estate transactions require an attorney?
Unlike a real estate agent, an attorney's job is to defend and protect your rights and interests in real estate transactions. If your purchase is nuanced in any way, your lawyer will be able to anticipate risks, negotiate contracts, interpret legal documents, and serve as your overall ally.
In addition to assisting with all other real estate issues, The Rubinstein Law Firm can help residential and commercial clients with foreclosure, loan modification, deed in lieu of foreclosure, short sale, bankruptcy, and other remedies. Whether you have property in Michigan or Florida, or you are a buyer or seller, The Rubinstein Law Firm is here to help.
How do easements work in Michigan?
In Michigan, an easement is a legal right to use someone else's property for a specific purpose. Easements can be created in several ways, including by agreement between the property owners, by prescription (through long and continuous use), or by necessity (when there is no other way to access a property).
For example, a utility company may have underground wires and an agreement that it can come onto your property at any time to work on them. We recommend consulting with or hiring a real estate law expert if you have questions or concerns about easements in Michigan, as the laws and procedures can be complex.
What is Michigan's disclosure law?
In Michigan, the disclosure law requires sellers of residential real estate to disclose certain information about the property's condition to potential buyers. This information includes any known defects, issues, or conditions that may materially affect the value of the property. The seller must provide the buyer with a written disclosure statement before the sale is finalized.
The disclosure statement must be based on the seller's actual knowledge and observations of the property, and must cover specific areas such as the foundation, roof, plumbing, heating and cooling systems, and the presence of hazardous materials. The seller is not required to disclose defects that are open and obvious or can be discovered through a reasonable inspection by the buyer.
A Michigan real estate attorney can fully review all disclosures, ensure that you're asking the right questions, and even help you file a claim of fraud in the case that a seller fails to disclose a defect with serious ramifications.