Relentless OWI Lawyers in Farmington Hills, MI
If you are accused of driving under the influence, your liberty is on the line. OWI charges in Michigan carry stiff penalties, even for first-time offenders. You could lose your license and ability to drive—which in turn can impact your professional life, ability to earn a living, and personal freedom. Fortunately, there is an alternative to merely accepting your charges.
Having the right attorney on your side is essential to building a strong defense for your OWI accusation. The Rubinstein Law Firm has represented clients in metro Detroit for almost two decades, using our experience to pursue lessened or dismissed charges. Known for our aggressive litigation skills, our firm dedicates extensive resources to fighting your charges and helping you retain your rights.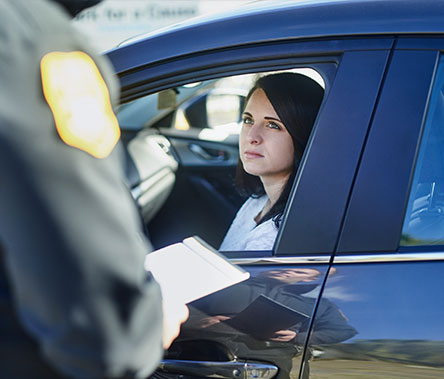 Aggressive Advocacy for Drunk Driving Charges in Metro Detroit
At The Rubinstein Law Firm, we pride ourselves on going further for our clients. Frequently, OWIs are seen as lost causes, where pleas are expected and encouraged. We don't share that mindset. Instead, we fight to keep your OWI charge from leading to life-altering consequences.
We work with scientists, professors, and experts to challenge every aspect of the investigation, from determining whether the breathalyzer was properly calibrated to challenging the booking process. We review every booking video and calibration log. We seek out administrative violations. We understand and challenge the science behind an OWI arrest, and we never, ever take the easy way out for our clients.
Michigan OWI FAQs
Is OWI and DUI the same thing in Michigan?
OWI (Operating While Intoxicated) is the official term that Michigan law uses to describe the charge of driving under the influence (DUI). While many people use the term DUI in conversation, OWI is the official charge used by the state. They are interchangeable in meaning.
A person is considered drunk when their blood alcohol content (BAC) is .08 or higher (or .02 if they are under 21). Michigan also has a high-BAC law that increases penalties for people with a BAC of .17 or higher.
Can you get a DUI for marijuana in Michigan?
In some cases, yes. Despite the fact that marijuana is now legal for recreational use, law enforcement officers can charge you with OWI if they have reason to believe that you were driving while intoxicated by any substance. If you smoke or ingest marijuana, become intoxicated, and drive, you can be charged just as if you were driving drunk. The only exception is made for those with valid medical marijuana cards.
However, the charge is more susceptible to the arresting officer's judgment. Police officers are often trained to look for "signs" of marijuana use, such as smelling marijuana. Roadside testing and other training practices are still in their early stages, meaning the charges could be subjective.
Therefore, it's imperative to hire a criminal defense attorney to defend your rights. We will aggressively investigate the circumstances surrounding your arrest and the methods used to arrive at the OWI charge.
What is the penalty for OWI in Michigan?
If you were operating a vehicle while intoxicated and get convicted, you could face steep consequences. First-time offenders with a BAC under .17 could face:
High fines (up to $500)
Jail time (up to 93 days)
Community service (up to 360 hours)
Driver's license suspension (up to 180 days)
6 points on your driver's license
A permanent record of your conviction
Additional penalties of longer jail time, higher fines, and requirements such as mandatory alcohol treatment programs and ignition interlock devices apply when your conviction includes:
Multiple OWIs on your record
Being involved in an accident, which can trigger additional felony charges
Being heavily intoxicated at the time of your arrest (BAC of .17 or higher)
Even after penalties get satisfied, you can have lasting consequences in the form of higher insurance premiums and difficulty gaining employment.