Resolve Contract Disputes Effectively in Farmington Hills, MI
All businesses run on a network of agreements and obligations. Unfortunately, disagreements and differences in perspective can cloud these established relationships all too often. Rather than seeing a breach of contract as a necessary cost of doing business, you can work with an attorney to set the record straight and fight for the compensation you deserve.
At The Rubinstein Law Firm, we help businesses with starting up and writing contracts, but we're also there when things go wrong. Our firm's strong emphasis on business law can benefit you whether you seek to recover damages from a breach of contract or you need protection from a lawsuit. Our attorneys are prepared to relentlessly pursue your goals in litigation. In some situations, it's even possible to get attorney fees reimbursed.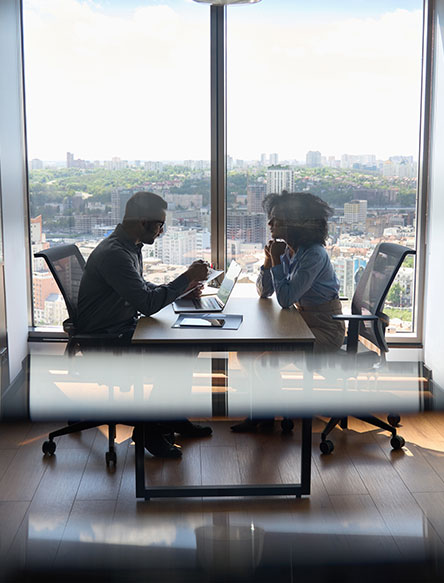 How We Help Settle Disputes
Recovering Your Damages: You put great effort into the contract with a supplier, and now the terms of the agreement are not being met. After negotiations fail, your recourse to compensate for the breach is to launch a civil suit.

Defending Against Business Disruption: When a great business partnership gets destroyed because of the deliberate actions of a competitor, both you and your business associate feel the adverse effects. Although you never thought tortious interference would happen to you, you will need to assert your rights against intentional destructive behavior to protect your business.
Protecting You and Your Business: A legal accusation from a business associate may seem to come out of thin air, disrupting your business operations and taking the focus away from growing your business. The Rubinstein Law Firm has the skill to effectively address the suit against you so that your business can get back on track as soon as possible.
Contract Dispute FAQs
What is an example of a contract dispute?
In its simplest form, a contract dispute arises when you've entered into a contract with another party and there is a disagreement about the terms, definitions, and conditions that were laid out. Common examples that our firm handles include:
Non-disclosure agreement disputes, where a signee is accused of sharing, leaking, or stealing protected information
Commercial leases, where business owners renting space and building owners disagree about the terms and conditions of a lease agreement
Non-compete agreements, where an employee is required not to work for the employer's competitor, or in some cases within the field, for a number of years after their employment is severed
Partnership disputes, when two companies agree to enter a partnership and one is accused of breaching an agreement or not fulfilling its requirements
This list is not all-inclusive. As many unique contracts as there are, there are disputes to match them. Our team can handle them all.
How do you handle a contract dispute?
Resolving a dispute with legal ramifications requires the experience, skill, level-headedness, and tenacity of an attorney like those at The Rubinstein Law Firm. There are several approaches we can take to resolving disputes and reaching a favorable outcome for you:
Renegotiating the terms of the contract, acting as a mediator
Helping you reach a mutual agreement to terminate the contract
Suing for damages, or representing you if you have already been sued for breach of contract
Whether your case ends at the negotiating table or the courtroom, you can trust Jan Jeffrey Rubinstein and his team to represent and fight for your best interests every step of the way.
Can you dispute a contract?
There are several reasons you may want to dispute a contract that you have entered into. Generally speaking, these cases begin when one party accuses another of breaching the contract. However, you can also dispute a contract if you feel that the terms have not been set fairly or that they are negatively impacting the performance of your business.
An attorney can help you renegotiate a contract's terms—or set them from the beginning to avoid disputes altogether.